Welcome to the Supreme Greens social page. Here you can find our latest promotions and offers
Ultimate DIY home set up
The perfect backyard set up for the golfing tragic! This kit includes putting and fringe grass, 4 cups, 4 flags, joining tape and a premium golf cage/net with hitting mat. Practice all aspects of your game in your very own backyard! The ideal DIY project for those in lockdown! Standard delivery times are 2-4 business days.
Ultimate Home DIY Kit
8 Lineal (8m x 3.7M) roll of putting green grass
3 Lineal (3m x 3.7m) roll of fringe grass
4 x platinum aluminium putting cups
4 x standard mini flags/markers
25m of joining tape
3m x 3m x 3m premium hitting cage/net
Premium hitting mat
Freight/Postage Australia wide
Access to DIY Install guide when purchased
Buy Now
*Price inclusive of GST and includes delivery Australia wide. Exceptions may apply such as for remote and rural areas. Should your order fall outside of included delivery price, you will be notified and offered a refund or the option to pay the difference. Grass comes in full lineal rolls and aren't pre-cut. All cutting needs to be completed by the client. A full DIY guide is provided with purchase to assist with the install process. Delivery times quoted are 2-4 business days to most capital or main regional cities. Some areas may experience slight delays and current Covid restrictions and lockdowns can also affect delivery times
Other Product Information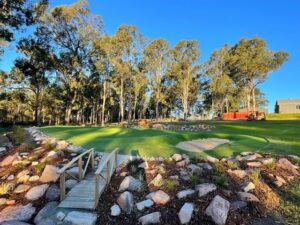 Information on our synthetic golf greens
Click below to find out more information on our amazing synthetic golf greens. We've created a this page to give you all you need to know about these new age golf greens before you purchase.
DIY Kits
Click below for information on our DIY Kits. A DIY kit is the cheapest way to get your very own backyard golf green and perfect for someone who is a little handy on the tools.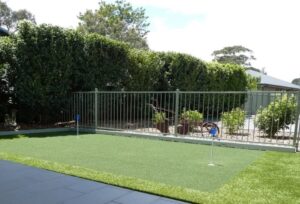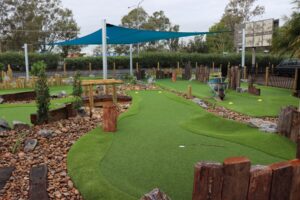 Information on Mini-Golf/Putt Putt courses
Click below to find out more information on our mini-golf/putt putt services. This has a heap of information on everything you need to know before you commit to building a mini golf course.