Bringing The Magic Of Golf To More Aussies
Fun, challenging, realistic and totally amazing non-traditional golf concepts (backyard synthetic golf greens and mini golf/putt putt courses) for the Australian golf industry and domestic market. We recommend you
watch our detailed video
(and read the report) if you're keen to learn more about backyard golf greens or
click our mini golf page
to see more on how we can help you.
Get The Ultimate Golf Facility
For Your Business Or Your Backyard

Incredibly Realistic
Highly realistic playing surfaces that mimic the best golf greens on the planet.

Play All Year Round
The playing surfaces are weather resistant and are playable all-year round.

Low Maintenance
Our products are all about giving you the most bang for your buck. This means they are super low maintenance so you can spend more time playing, and less time maintaining.
Improve Your Golf
We make fun and challenging golf concepts. Good enough that even the best golfers will enjoy playing on them.
Fun!
Golf is changing! And it's time to make the game family friendly and ultra-fun for all. This includes mini golf courses and new-age home golf concepts.

Attract A New Audience
Golf is not dying. More people are playing the game, but they want a different experience over traditional ideas. Our concepts attract existing and new people to the game and focus on fun and time saving options.
Guaranteed
We stand behind our products and service. Everything we do is backed by a no fuss guarantee.
Child Proof
Our grasses are super quality and can withstand anything your kids can throw at them. As way of comparison, our premium golf grass has twice the amount of fibre per square metre over our competition.
Pet Proof
Your golf green is safe from your pet's business. Simply pick it up or wash it off. It's not a biggie with this grass.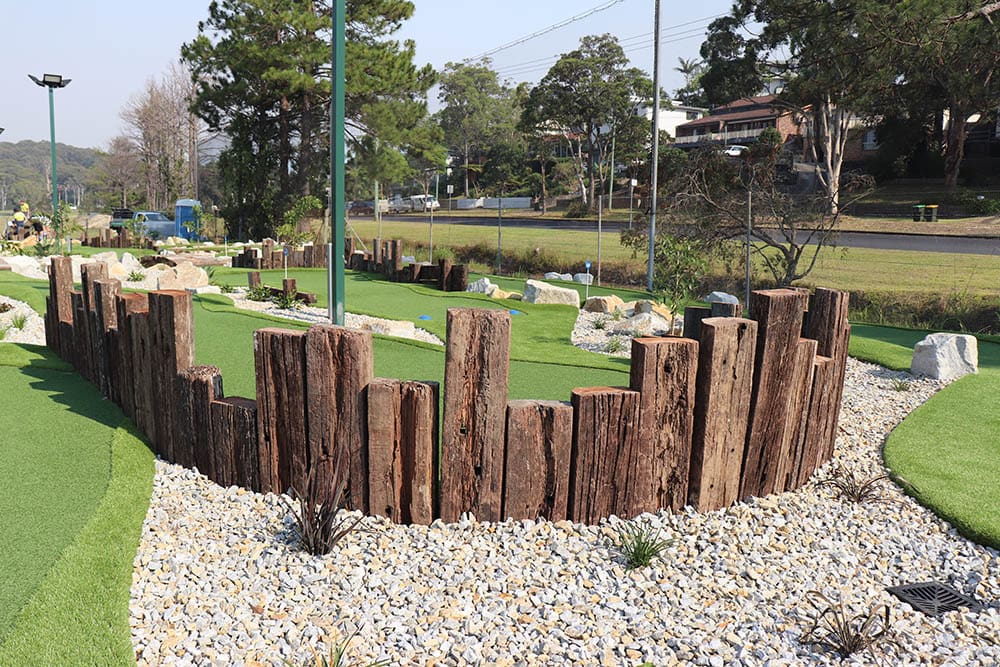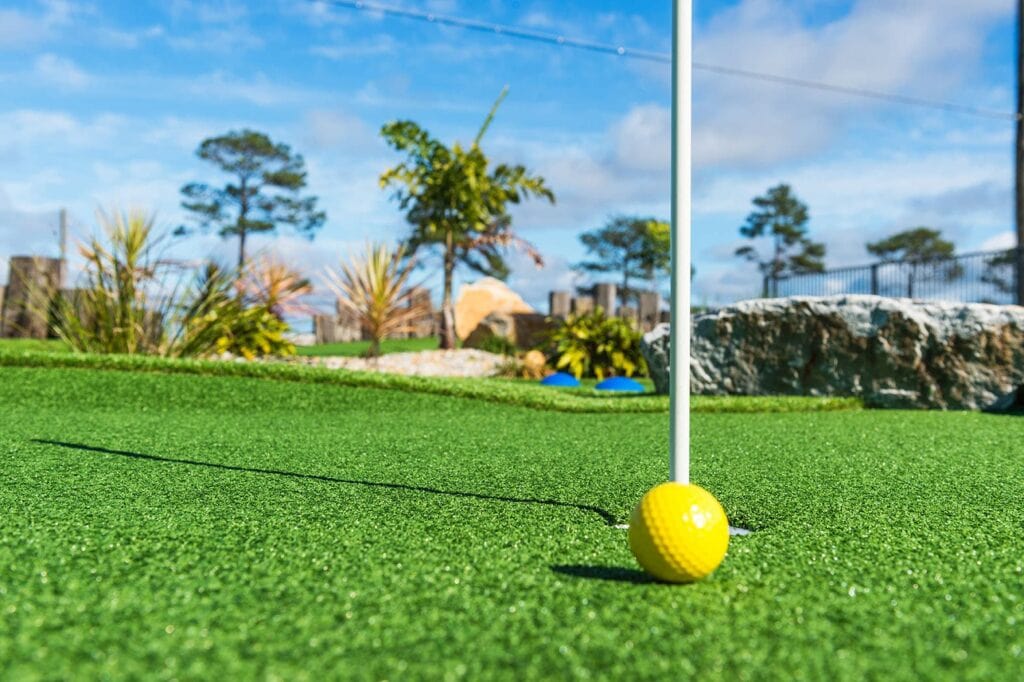 Long Lasting
Our specially made Aussie grass has been created to last the distance. No nasty chemicals, UV protected and completely safe.
Full Range Of Accessories
We have cups, flags, golf nets & tees and more. We can kit out your backyard so it becomes the ultimate golf training ground.
Australia-Wide Service
We service Australia-wide and have skilled installers everywhere. If you're interested, we'd love to chat to you.
Ultimate Mini-Golf or Putt-Putt Course
We can help design and construct a winning mini golf or putt putt course that can bring in an incredible return on your investment.
We have a range of options (indoor, outdoor, entry level, full commercial) that are fun, challenging and highly profitable. Please visit our mini golf page to learn more about how we can assist.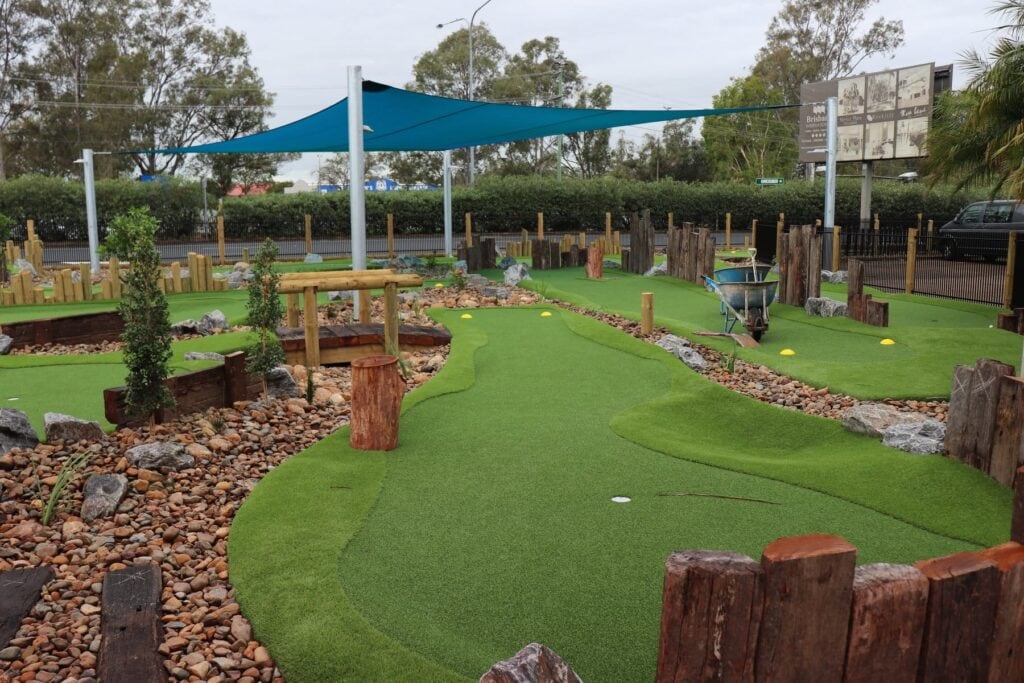 Own the best backyard in town
These golfing greens are truly amazing. If you love golf and want to have the best experience from home, then you'll love your own synthetic putting green. Low maintenance and highly realistic, these are a must for the serious golf enthusiast.