Synthetic Golf Tee Insert Installation

I have spent considerable time developing this golf tee system. I think it's the best and most cost effective way to get a very realistic, durable and low maintenance golf tee. And this tee system works equally well for backyard set ups or on a golf course.
The basics
This tee system is easy to install because you can now insert everything on the same level. Our earlier models required the tee insert to be installed lower into the ground. This just added to the complexity and made installation onto concrete, very difficult (you had to create the insert at a greater depth).
Now, everything is on the same level. Ideal for concrete (you glue everything down) and way simpler for laying on a crusher dust (or similar) base.
Note: You may want to pin the insert at the corners for added strength. Just make sure the pins are not at the front of the insert on the same side as the target (see image).
Golf Tee Insert Installation Info Graphic

View our handy info graphic for easy installation. Image is 600 x 2000 pixels and is a PNG file. Click the link and image should open on your device. We have also placed this graphic at bottom of page.
Tools required
We supply the tee insert, the fringe grass (in most cases) and the backing tape. If we haven't supplied the glue, this will be because our 20 litre drum of glue was not cost effective for your job. You can purchase a 5 litre tin of synthetic grass glue from Bunnings.
You may also want to purchase some 150mm pins to further secure your tee insert. If you are securing to concrete, these pins are not necessary. Please see images below.
Ensure the base is level and compacted. This is your main priority as this provides the best hitting surface.
Crusher dust is the best surface and it can easily be leveled and compacted to suit.
The tee insert
The process is fairly straight forward.
Lay fringe grass and cut out area so tee insert can fit in.
Lay down backing tape (supplied)
Apply glue to backing tape and stick fringe grass and tee insert.
Allow 12 hours to cure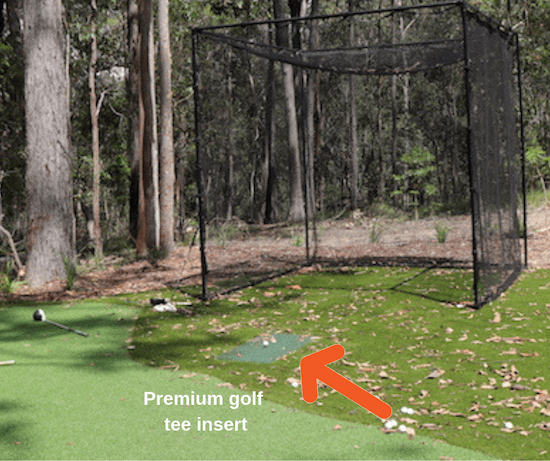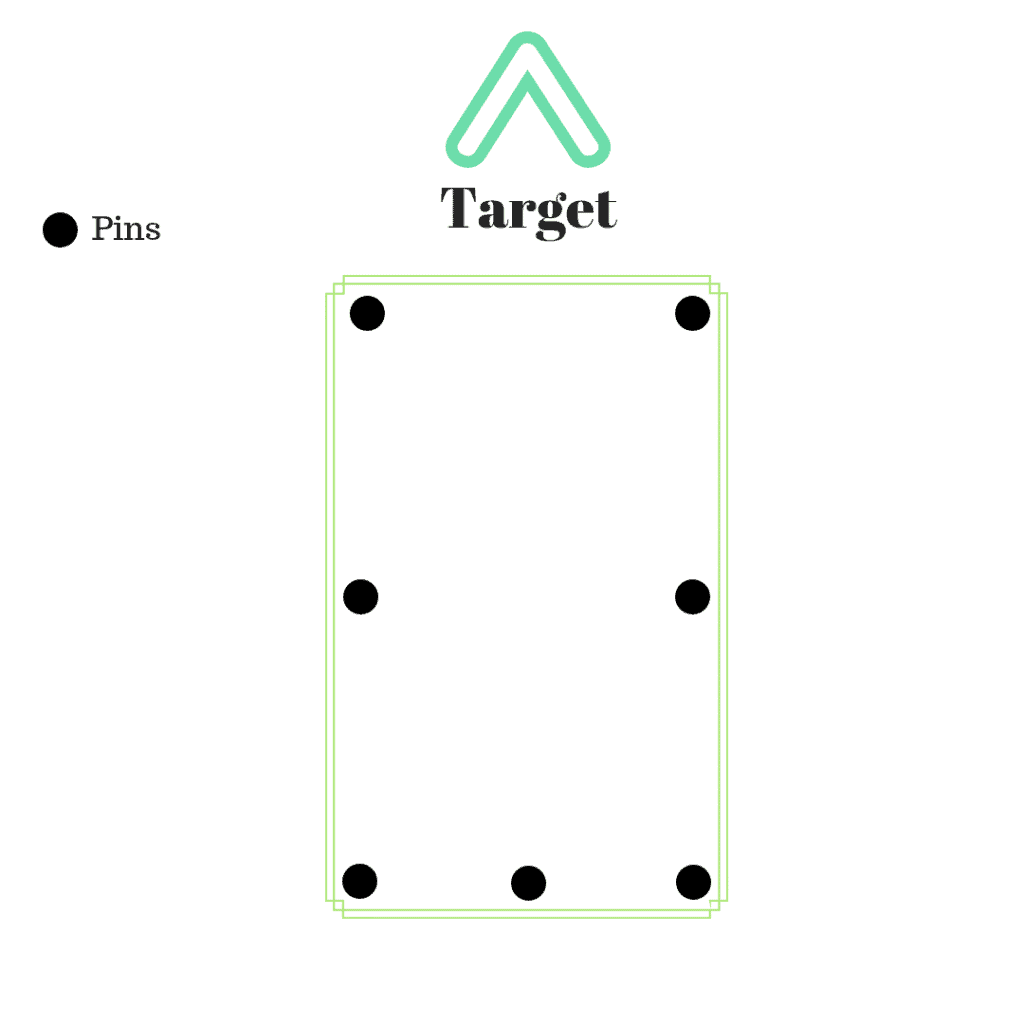 Pins
Some clients like to use pins to add extra strength to the insert. You would only use pins if laying on a crusher dust base.
See image for location of pins. Do not place a pin at the front of insert.
If laying on concrete, glue the entire insert to the concrete.
These tees are very durable. The grass insert is the best money can buy and you don't need to use rubber tees. Simply insert your regular type tee as you would on the golf course.
More to come.