If you've got a small backyard and you're keen on golf, then this could be your ideal setup.
The golf green below measures approximately 5m wide by 10m long. If you're the handy type then you can certainly install yourself (the owner of the below green did). If you don't have the time or you're not comfortable with self-install then we can do it for you.
The bottom line here is this…
… this green is amazing and performs unbelievably well.
And it will fit into almost any standard backyard in Australia. Check out the photos to see more.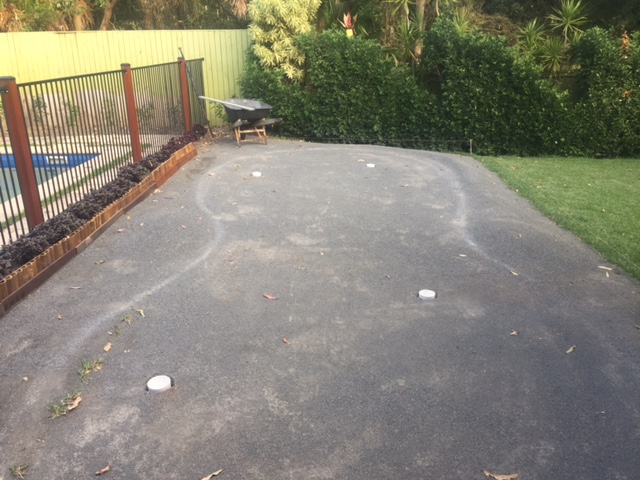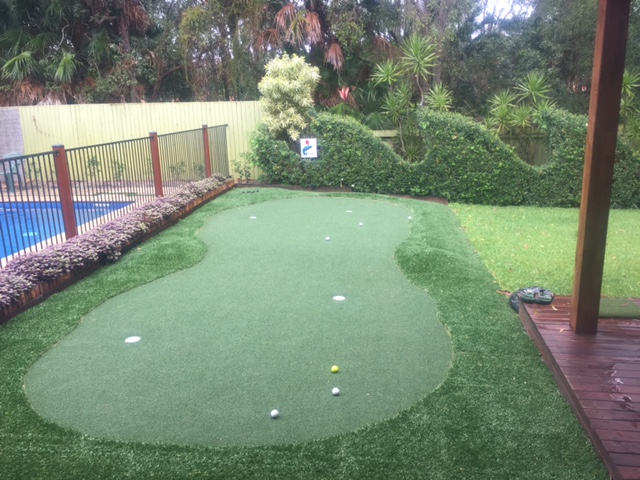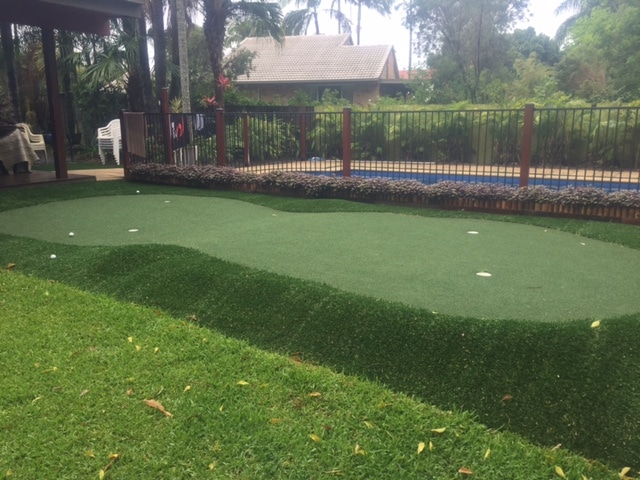 Some more info: The green is primarily flat (you can't get too adventurous) but there is a small tier in the middle.
There's also plenty of fringe grass around so the owner can play all sorts of chips and pitch shots.
The grass is our DIY grass and it gives a true roll while also allowing impact absorption of lofted shots. I spent around 30 minutes putting and chipping and it's a mighty impressive setup. Build time is around 2-3 days and total DIY cost (including all the base materials and infill) is approximately $3,000.
If you're interested in a backyard golfing green of this size, then please contact us to get a quote.