Here's a project Bruce has just finished recently in Sydney. It's a relatively small golf green but is a good example of how to transform your backyard with a nice putting green.
The green size is 32m2 with a further 40m2 of landscape grass added. This synthetic golf green in Sydney was a full install, we removed all existing vegetation and created the design and contours and then did a thourogh clean up afterwards. Total build time was two days and this little putting green was good to go right away.
You can see a little of the Profill on the surface – this will settle down in time (a week or two) but doesn't really effect the playability.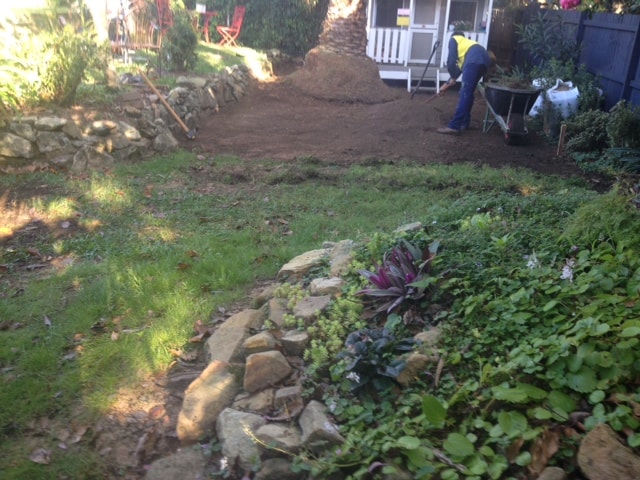 Cost for something like this is around the $10K mark. This is for a full install, including the fringe grass – just sit back and watch us build you the perfect synthetic putting green. Please contact us to get a free quote.