Here's a fantastic mini golf set up that we built in Brisbane, Queensland.
Working with the owner of the Mt. Gravatt Mini Golf Park, we came up with a slightly different idea with this mini golf setup. Instead of having obstacles like windmills and other distractions, we wanted a putt putt facility that resembled golf. We felt this would still attract those "not so serious" golfers who wanted to have some fun, but it would also give those serious golfers a place where they could work on their game.
And I think we have done this perfectly at the Mt Gravatt Mini Golf Park. We have installed our very durable, but also very realistic putting surface and have used a variety of fringe grasses to contrast each hole. The main idea being with each hole, that there are no artificial boundaries (like concrete blocks or walls) so if a putt is struck too hard, it rolls off the course (and most likely ends up in a garden bed) and a penalty should be taken.
So the mini golf course is tricky. You need to plot your way around each hole and think about the best way to play. You simply can't bash the ball and have it ricochet back into play.
The Mt. Gravatt Mini Golf Course has only been opened a short time but already things are looking promising, "We love it. We've had a great start and the golf park is really taking shape. We have made a few modifications but we really think we've got something special here", said the owner.
Check out the images below. And if you're in the area please drop in and have a game or two around this very challenging (but fun) mini golf course.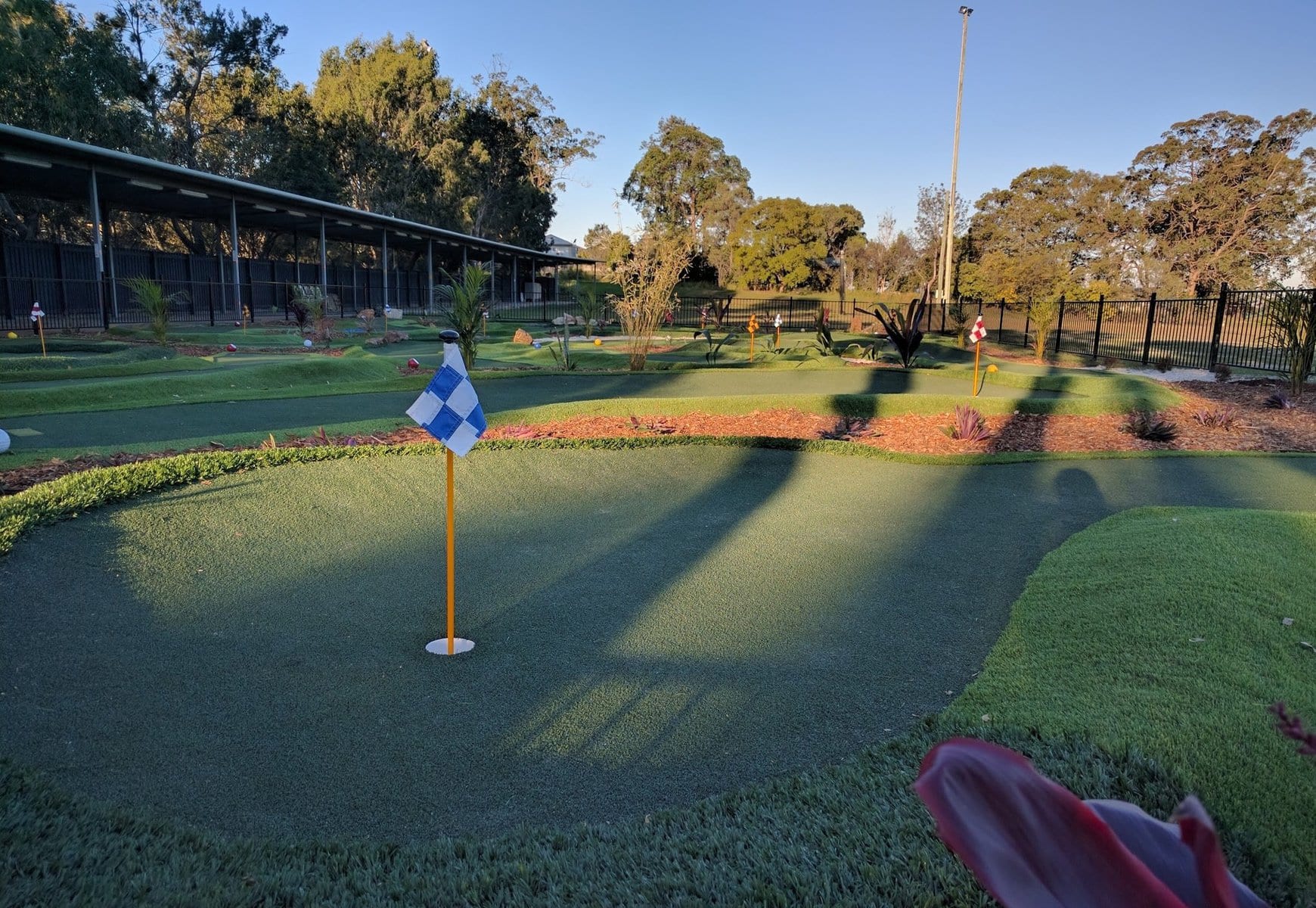 You can contact Mt. Gravatt Mini Golf on 07 31073218 and it is located at 41 Broadwater Rd, Mt Gravatt and you can check out their website over here.