I think a picture can tell a 1000 words so I took a lot of photos of my Supreme Green during all phases of the construction. Bruce also had some photos on his website and that is how I think I initially found him. Here's a full range of photos, with descriptions, from my golf farm. This is going to be a long post, but if you're keen to SEE the full story about the process involved, then you'll enjoy scanning through: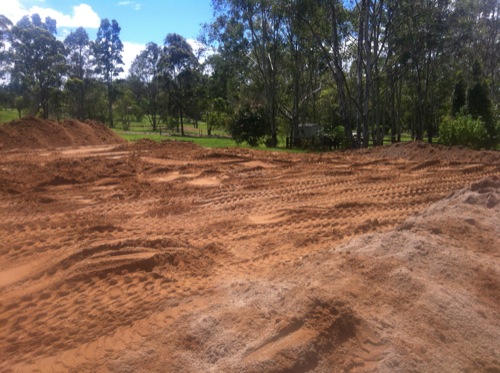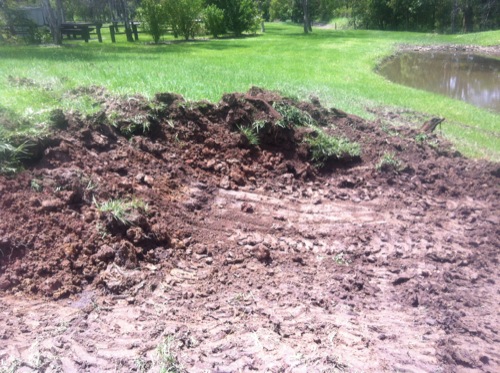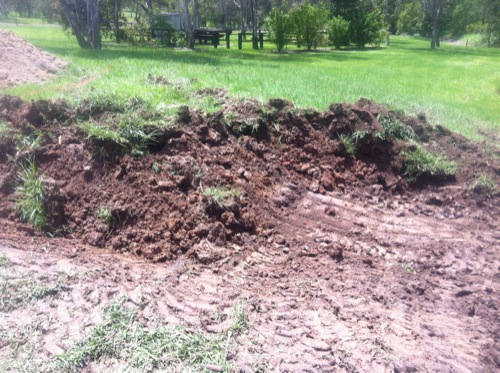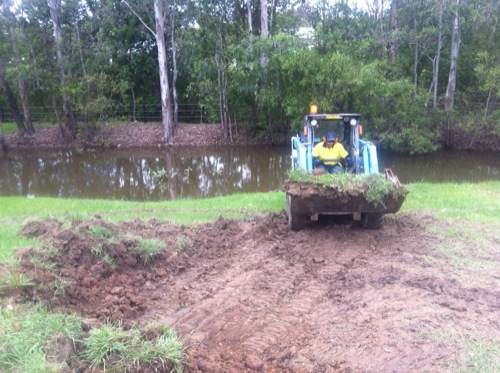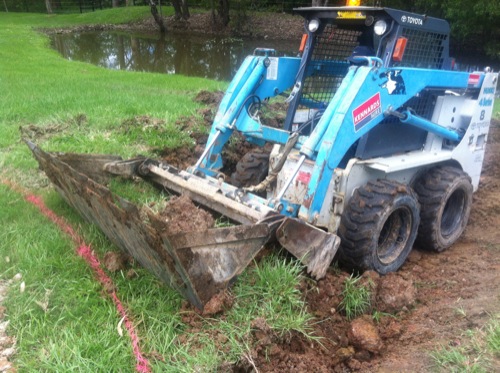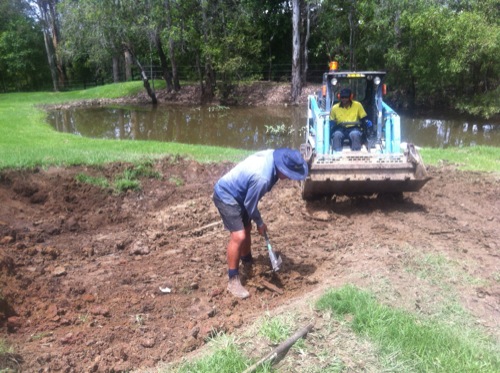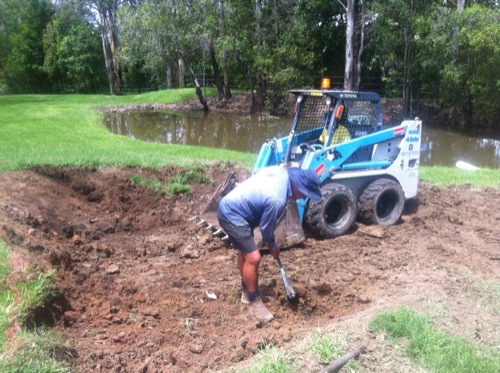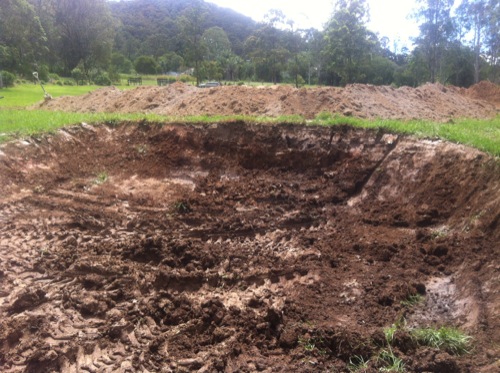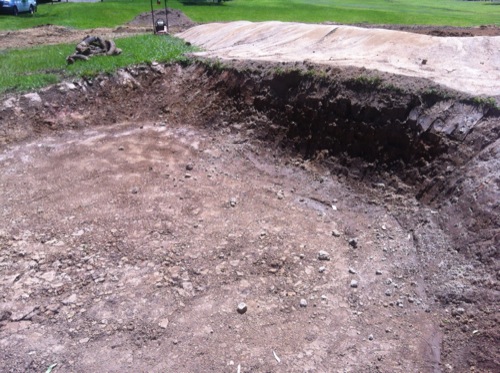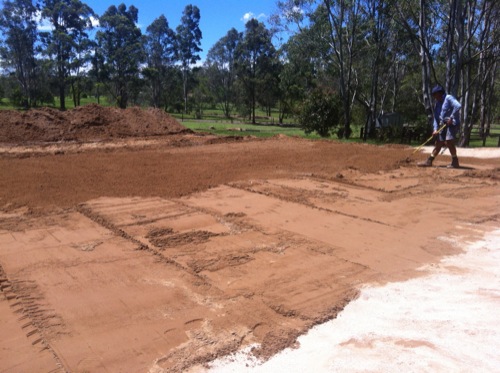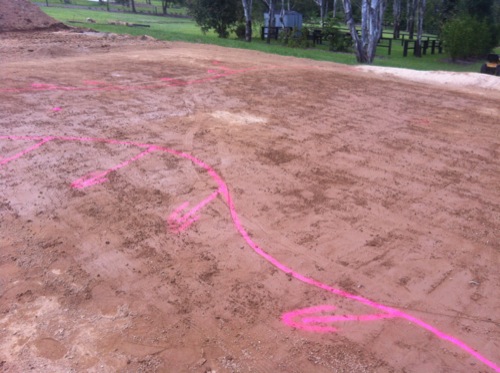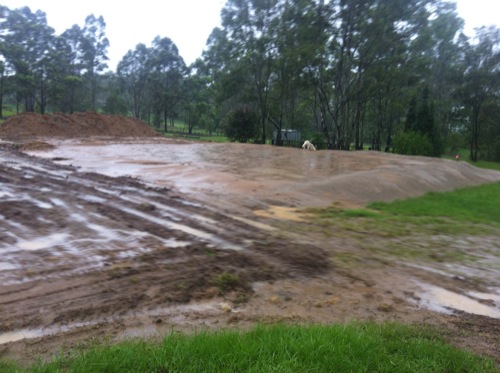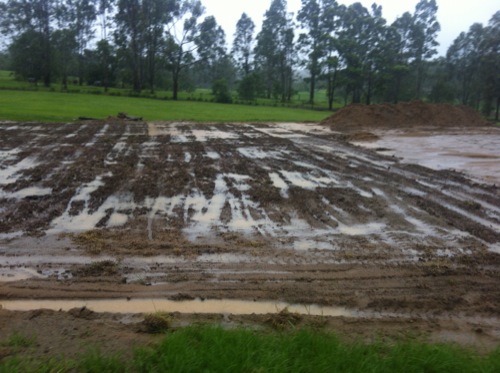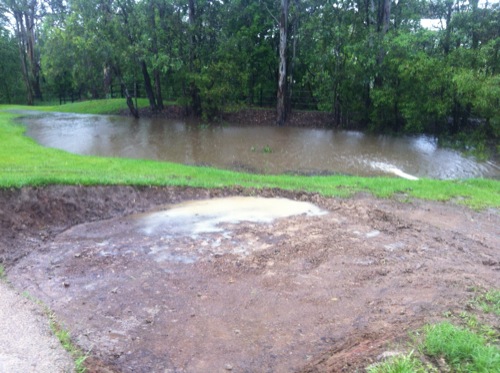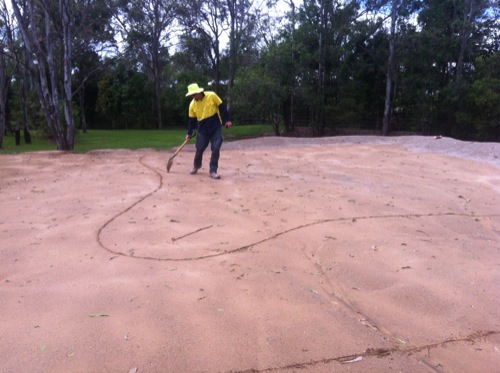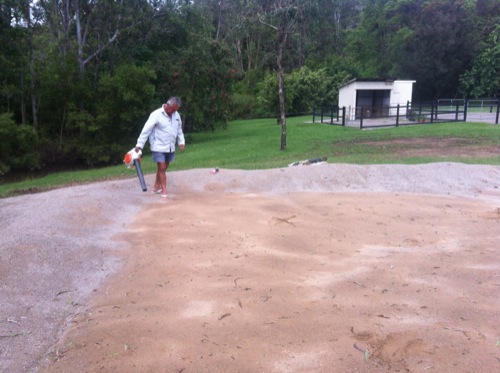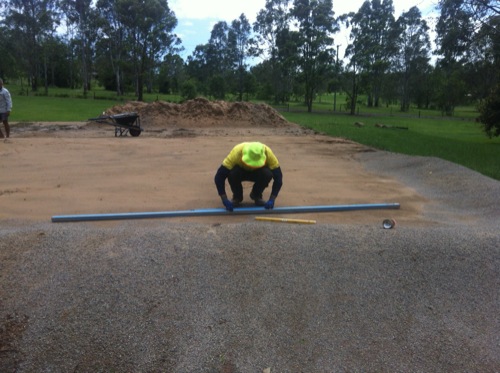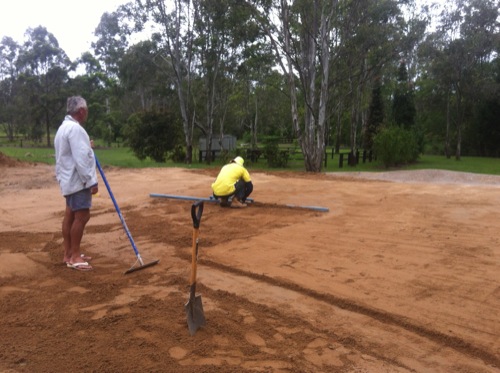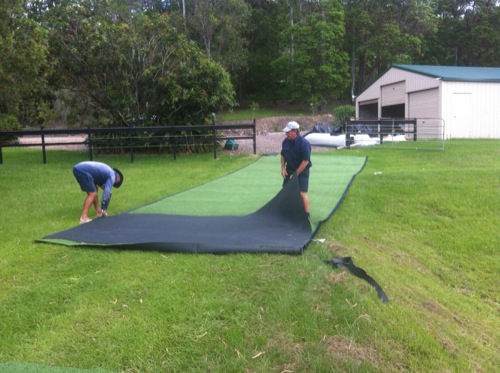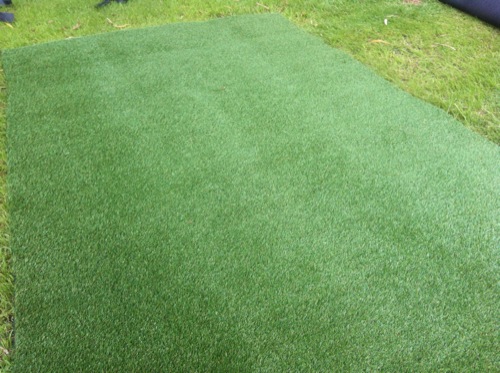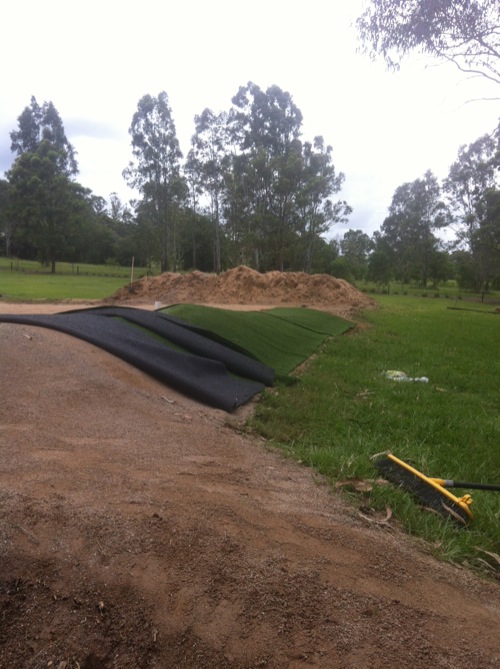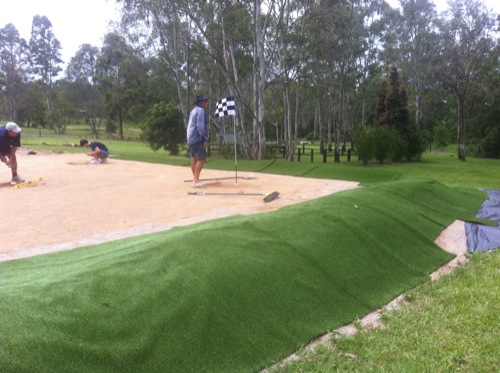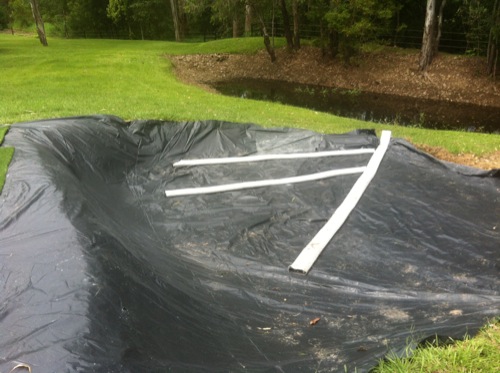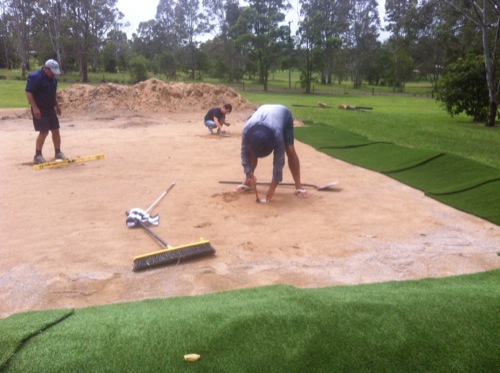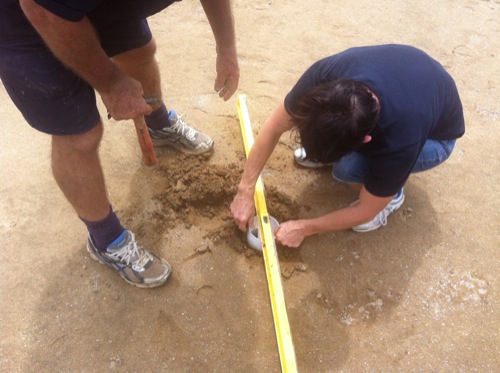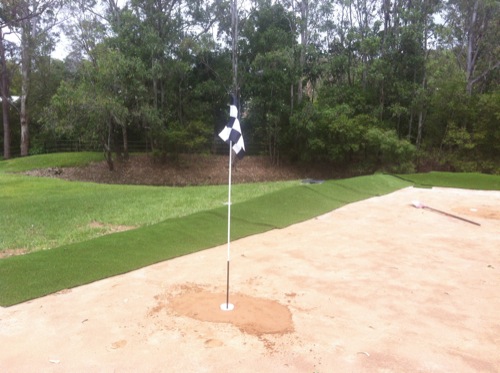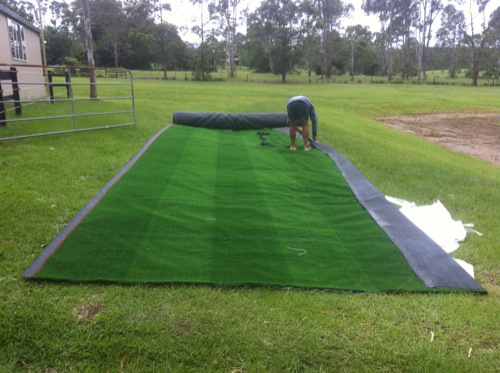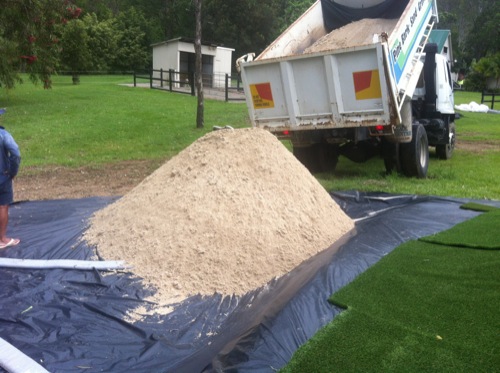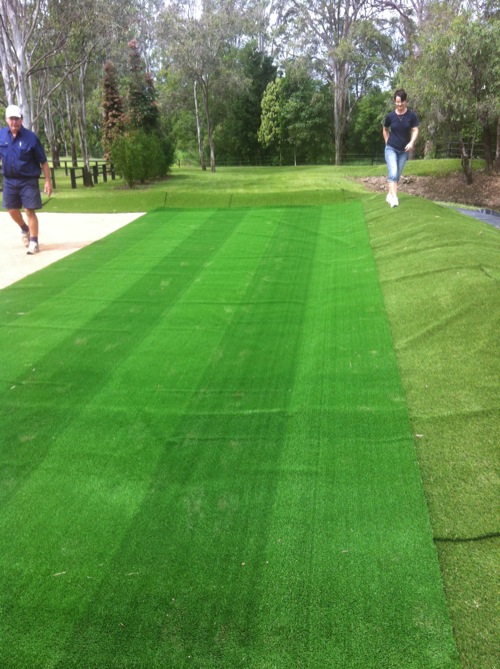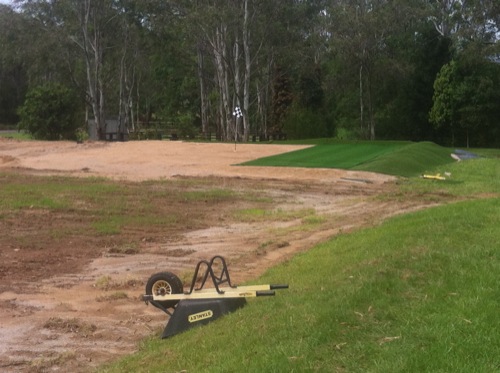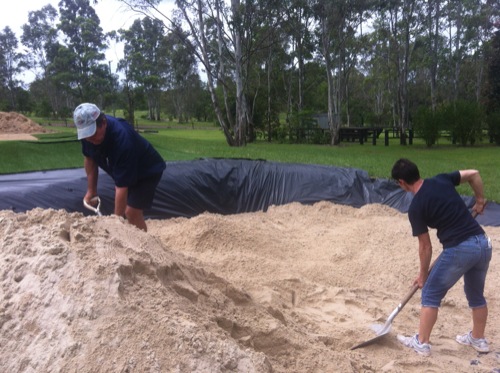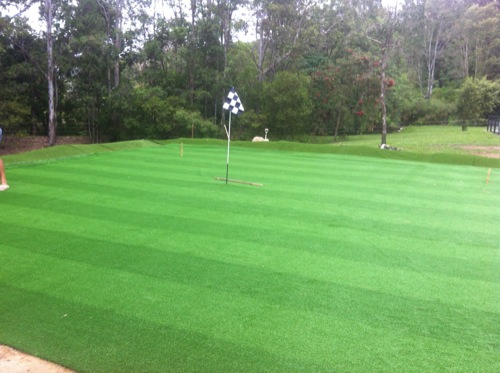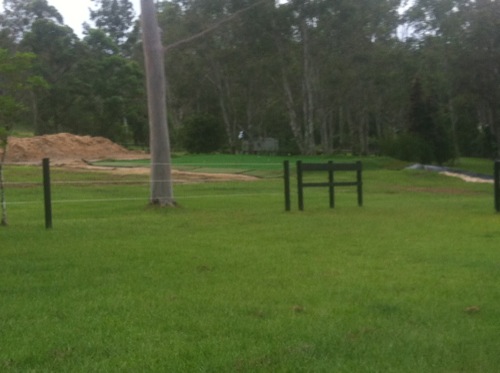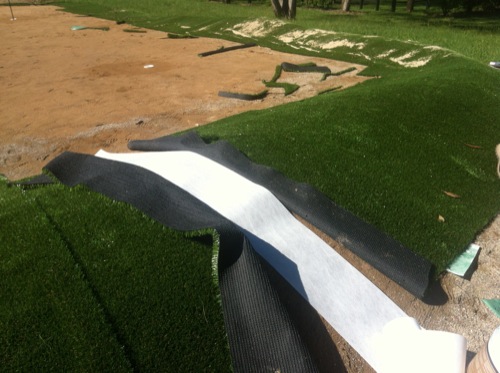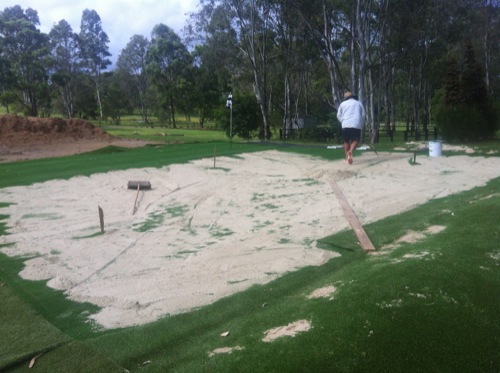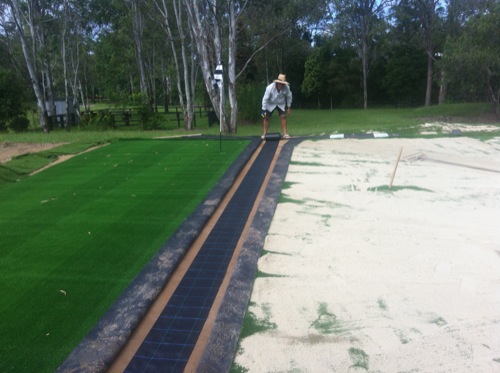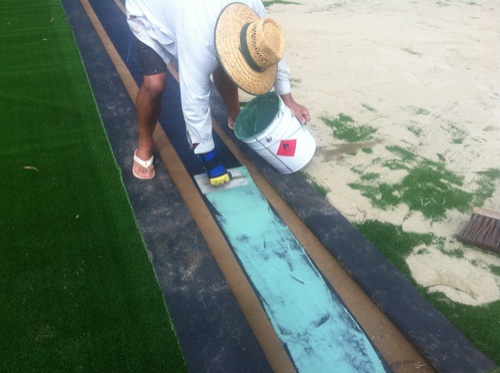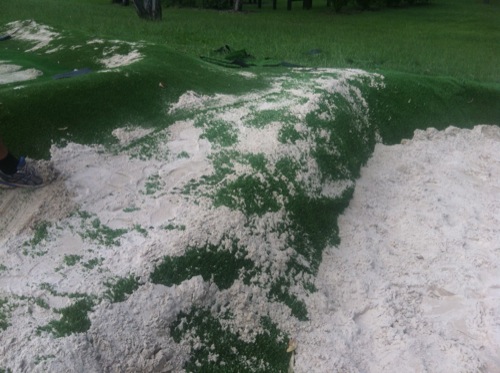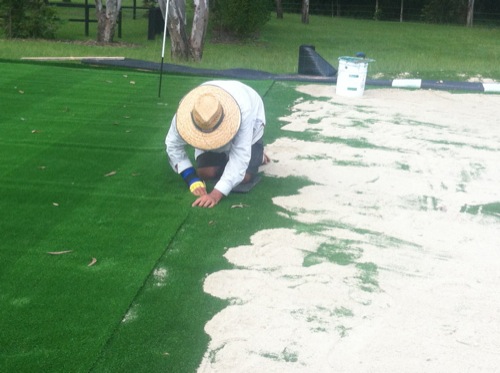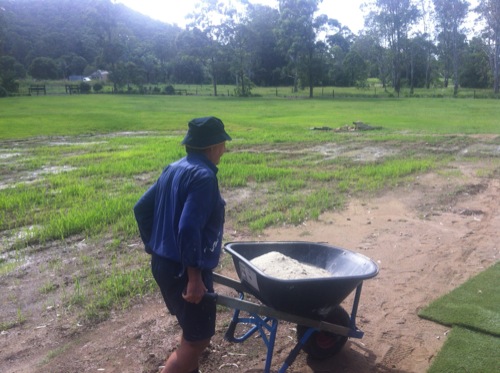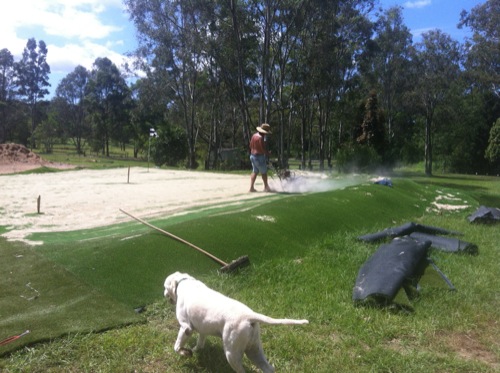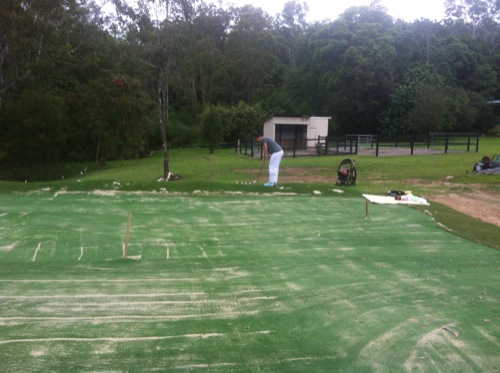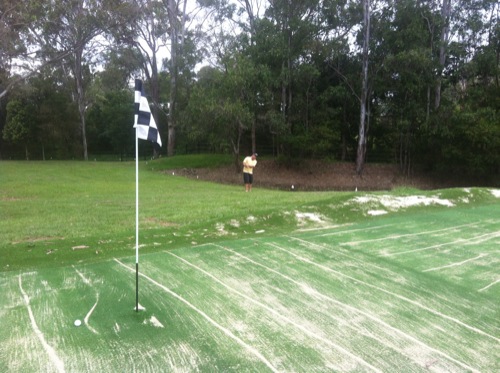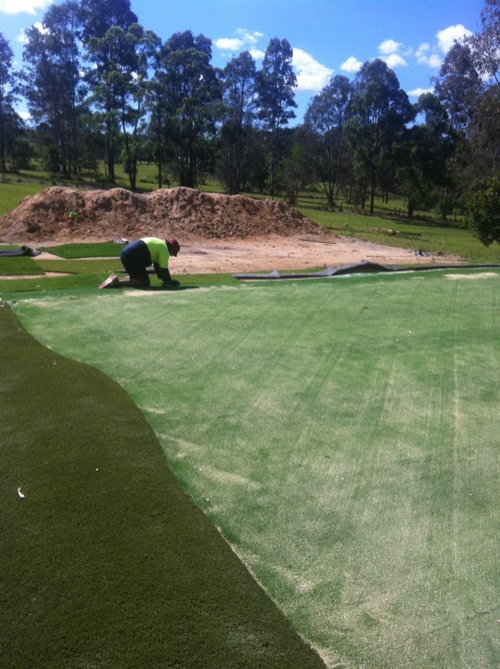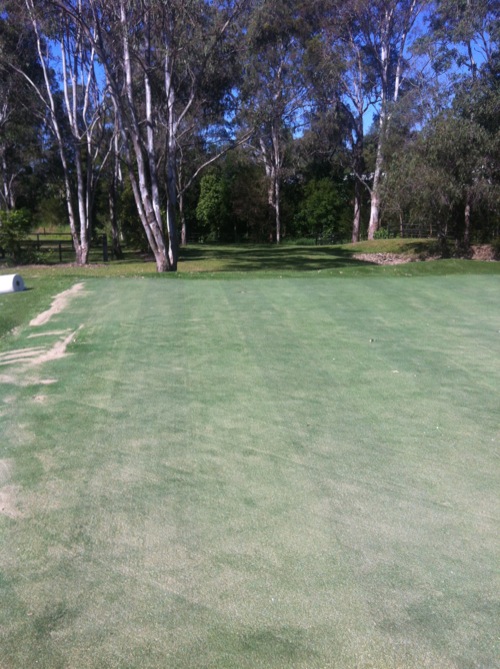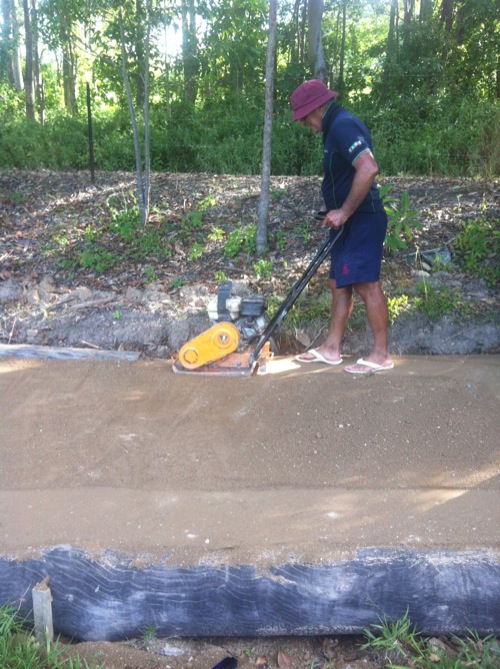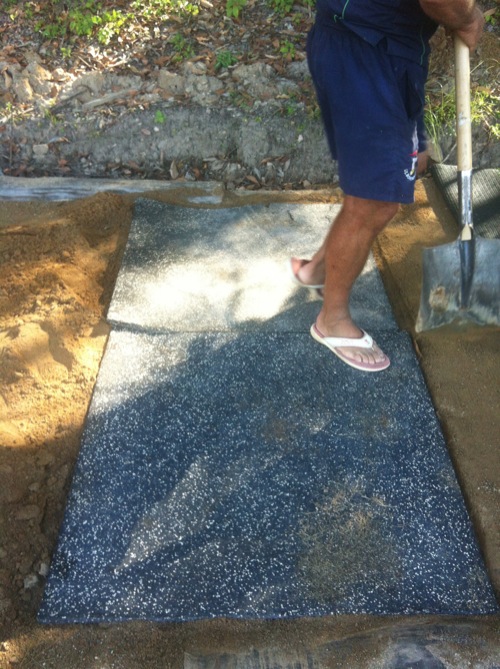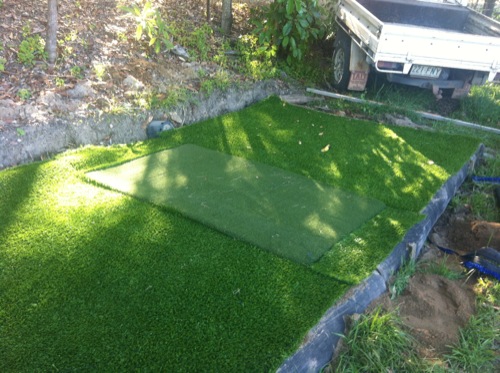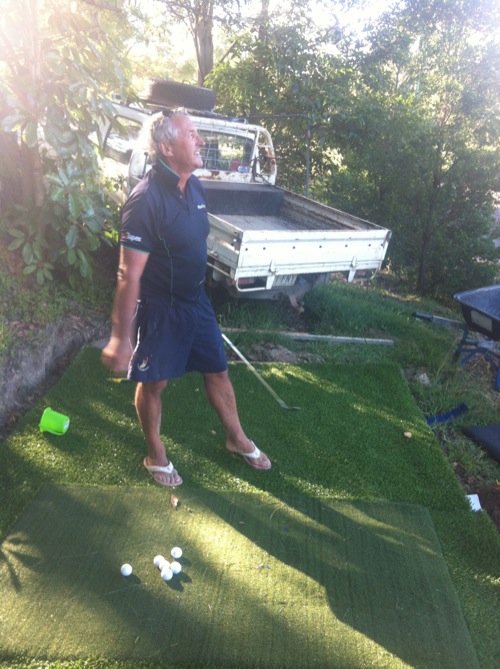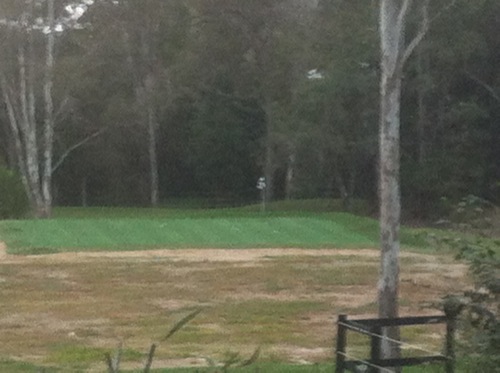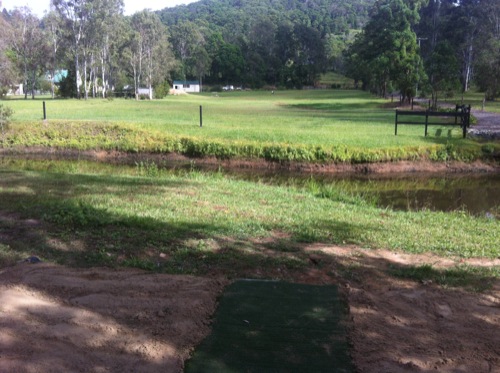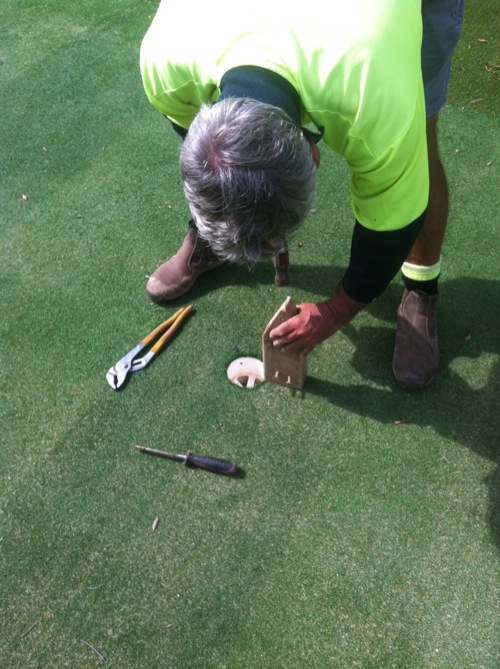 The next series of photos are from the tee construction. To help keep costs down Bruce recommended I build these myself (I have two tees). Anyone that know me understands that I'm hopeless when it comes to construction and anything that resembles hard work, so I called on the brother-in-law and his mate. It was a bit of fun, especially with the dodgy tip truck that I got to drive.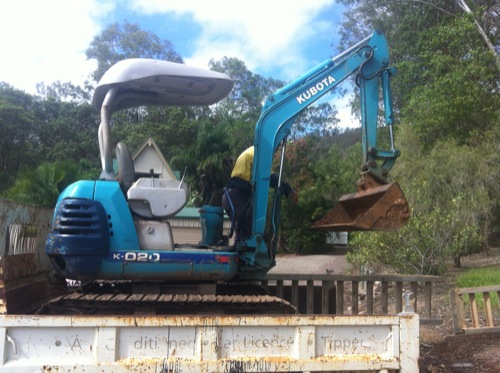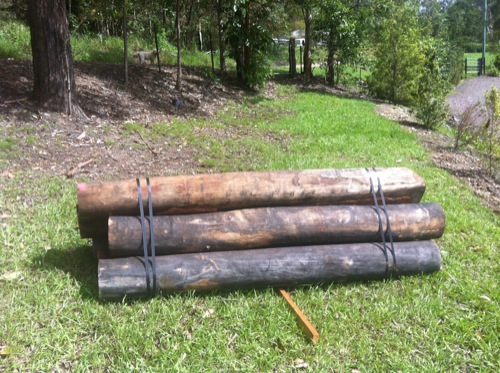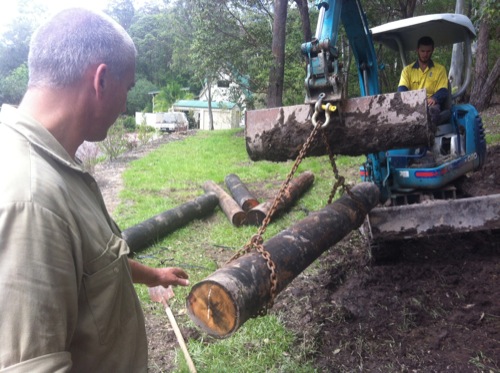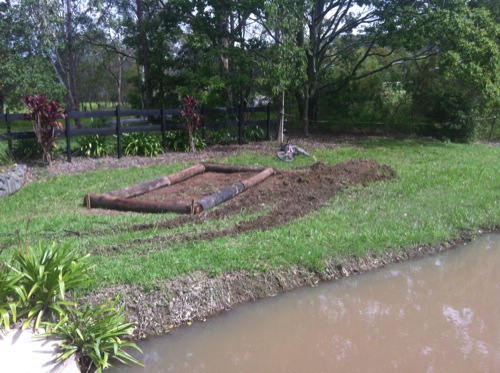 The following images are from when the turf was getting laid. The golf green was built on top of a horse arena (don't tell the previous owners) and the grass was going to take too long to grow so I bit the bullet and got some turf trucked in. The turf is the same fairway grass used at the Coolum Resort. It should be pretty handy in a few more months.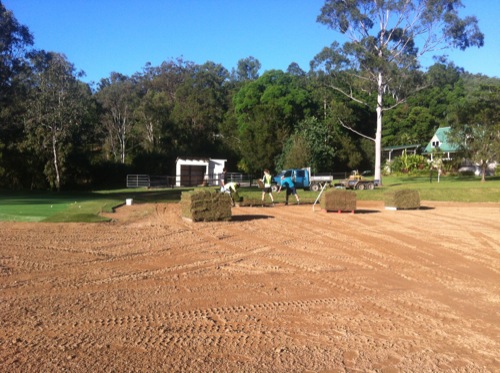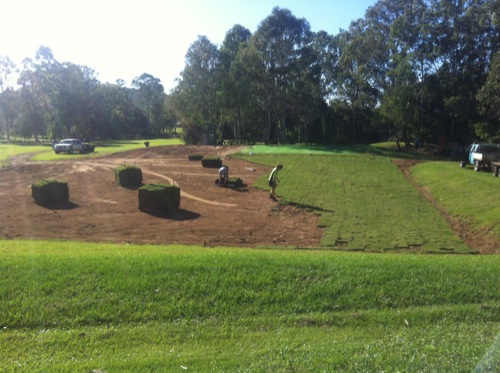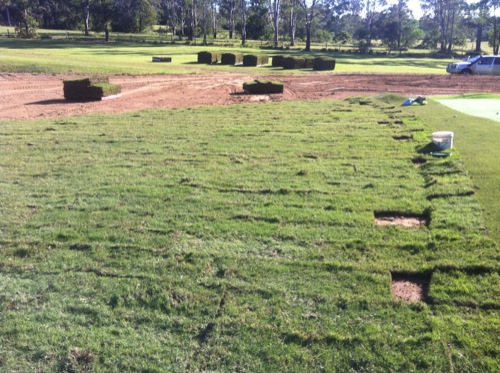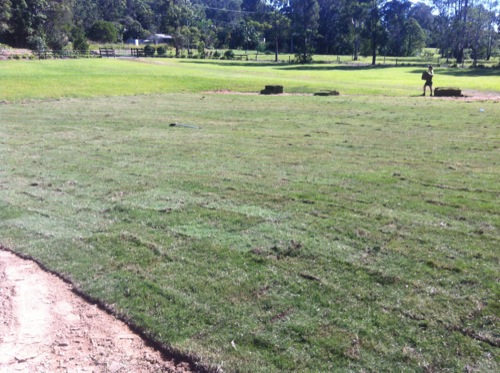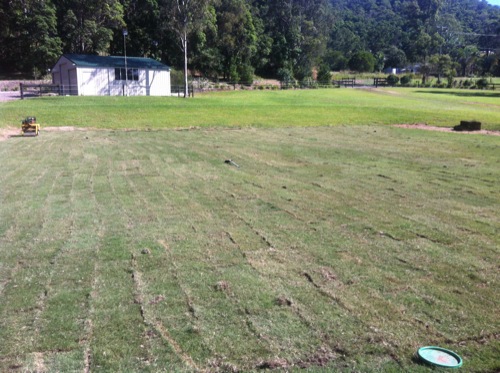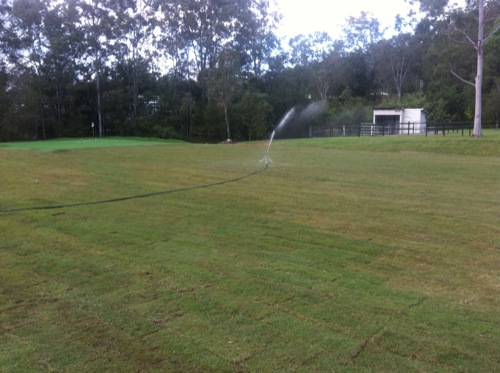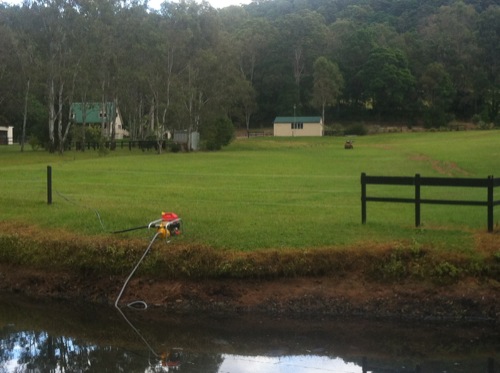 Here are some final happy snaps of the tee and putting green. At time of writing the green is 4 months old and it is going strong. I can't fault it and I love it, using it almost every day. It really is a little bit of golfing paradise.