Here's a new way to get the very best synthetic golf green, but also save some money in the process.
Normally, to get me and my team involved, involves air travel, accommodation and other associated costs. Not always, but a vast majority of the time.
And travel costs $$$ and sometimes, in what would appear to a straight forward synthetic golf green build, the final costs can blow out. Now, this is not usually an issue with a super large golf green, but with the smaller backyard golf greens, it certainly is a problem.
The solution? We are now promoting selected landscape designers to work with. This has certainly solved the travel expenses and now provides a much more economical way for our clients to get a fully installed backyard synthetic golf green. The benefits are as follows:
The local guy simply doesn't have the travel costs (no flights and accommodation)
The local guy normally has a great relationship with local suppliers for base materials etc (saving you extra $$$)
The local bloke can quote you quickly and is on hand for follow up servicing
And this provides a viable option for those who simply don't want to build their own synthetic golf green but are working to a budget.
There are now two options when it comes to getting your very own putting green,
For our full service, that comes with me (Cameron) and my head install team, you can deal with us directly. This is typically for large greens that are going to be over 100m2.
For small to medium golf greens, you can work with one of our preferred installers. We now have guys scattered all over the country. Please contact us to learn more.
The process to work with a local installer
Work with us to discover exactly what you need in terms of synthetic grass for your dream green.
Order the grass from us and we'll see that it gets delivered promptly
We can provide local installers in your area.
Have golf green installed
See some images below of the latest synthetic golf green to come to life. This one was created by Let's Pave and is now sitting proudly in Lorne, Victoria.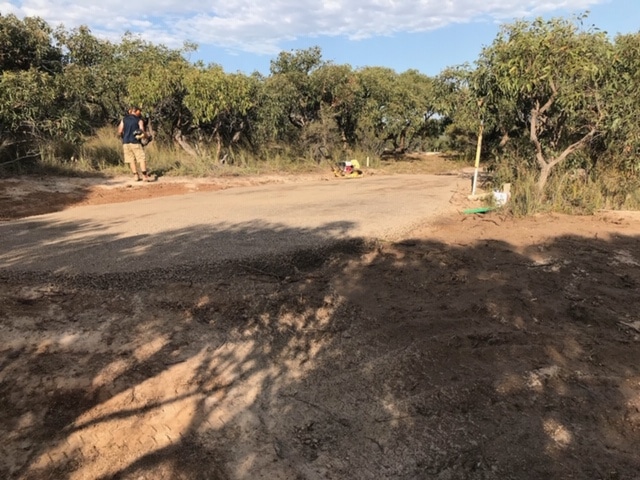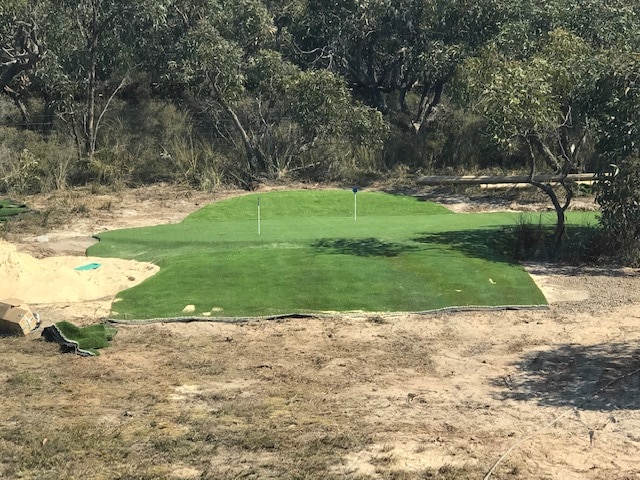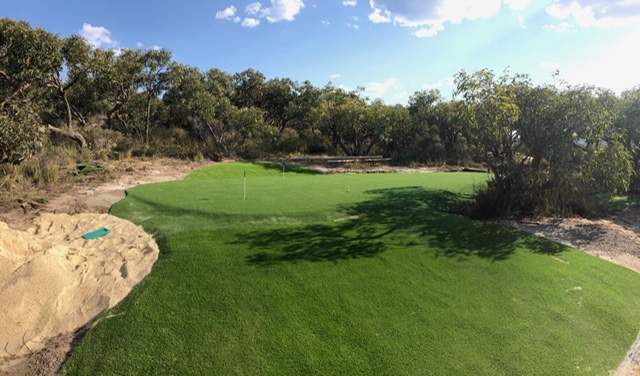 Some extra info:
Green size: Total size is approximately 100m2 and comes with a bunker.
If you're a landscape gardener and you'd like to join our list of preferred suppliers, you can learn more about how it all works by going here.
If you're ready to take the next step and get a quote, please do so by going over here.