The synthetic golf green below is truly amazing but first a word of warning.
The owner is highly skilled in laying carpet and had a team of equally skilled guys to help him on this one. So while this was a DIY golf green, the owner did get some help.
And he did his research. We had many conversations on the best grass to use and he also paid for me to come visit him for a consultation. I made some recommendations and he got to work.
All up, he said this has taken around 8 weekends of work to complete. It's a big green, with a green size of nearly 200m2 and fringe of another 100m2.
The area gets zero sunlight in the winter but it was the perfect location for a golf green. So synthetic was really the only option and the owner has done an amazing job.
The green has quite a bit of slope from back to front, but with such a large green, this will not be an issue. The bunkers are tricky because they are located close to the edge of the green and he has chosen some challenging hole locations.
And because he's on a large property, he also has multiple tee locations, including an 80m, 110m and a full 250m (par 4).
So a project like this is not for the innexperienced but if you have the skills and are not affraid of some hard work, we can certainly help you build something like this in your backyard.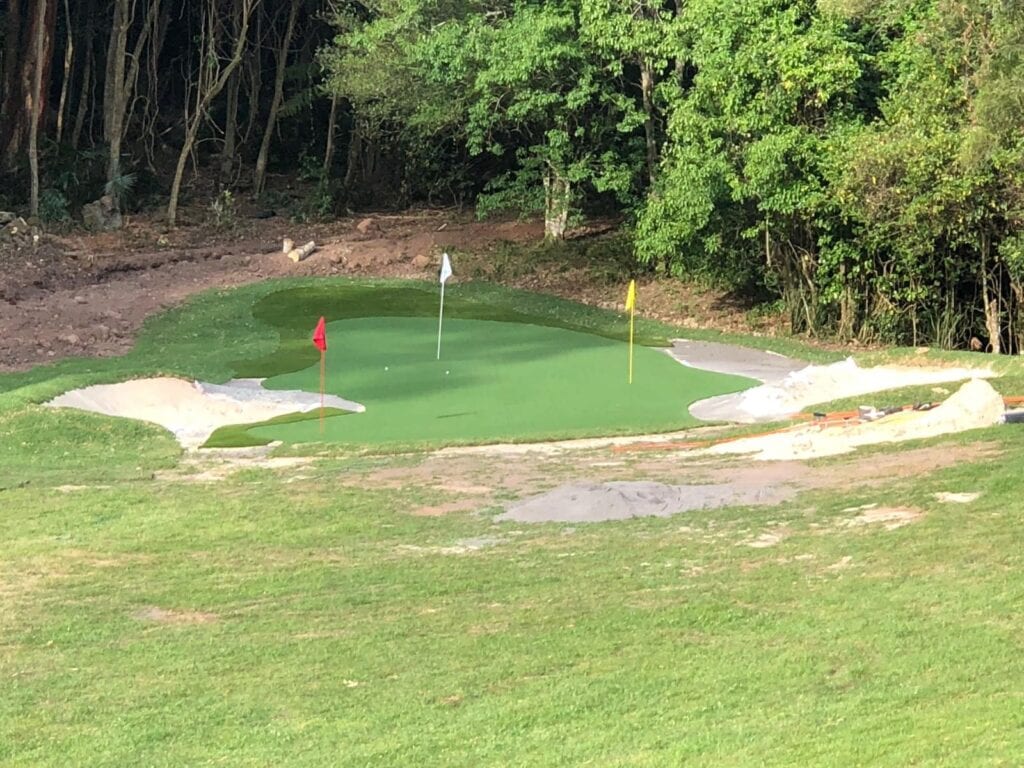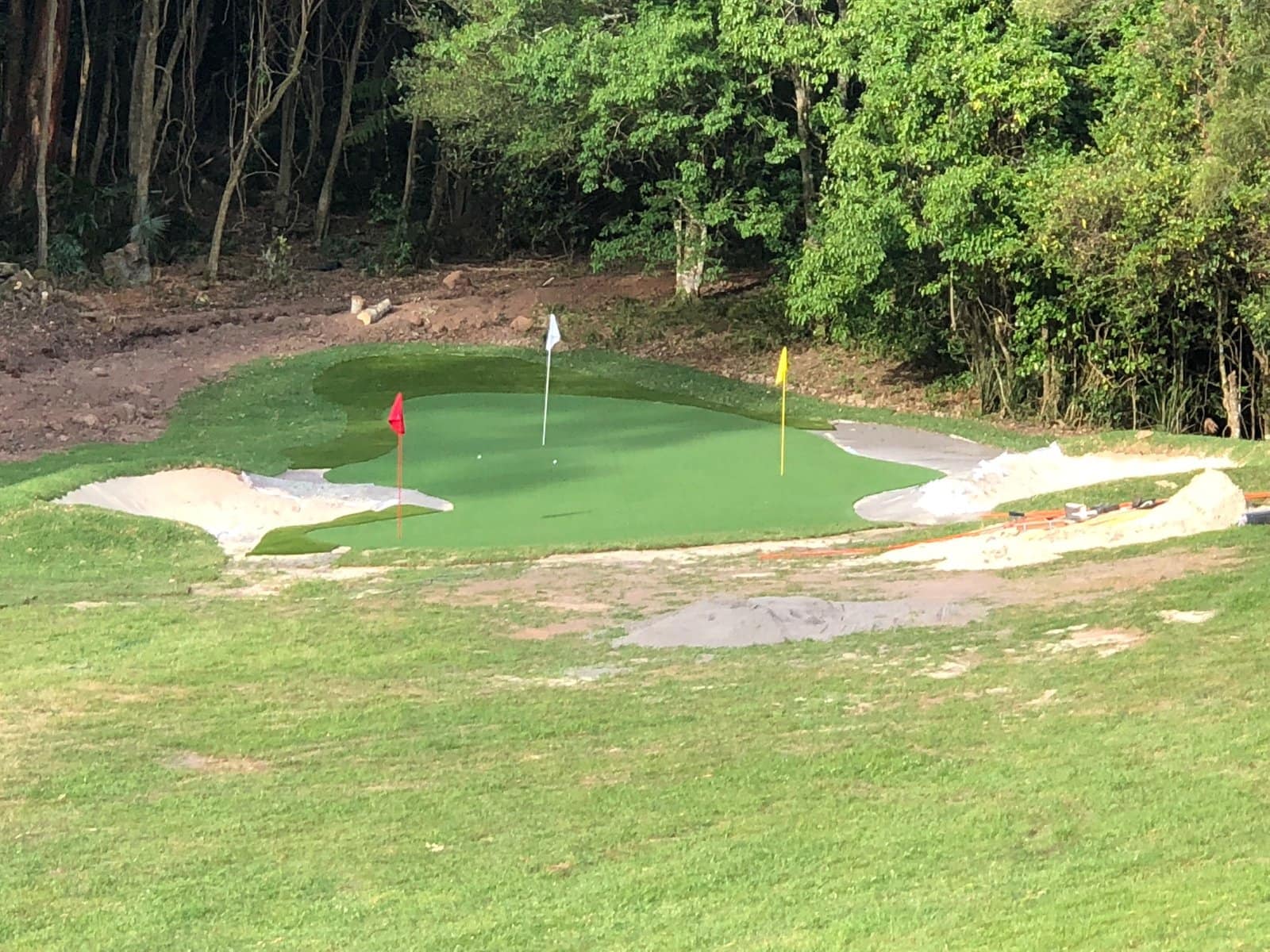 If you have the property and would like to know more about the process and costs involved to do something like this, then please contact us.