Bruce and his team have just completed this synthetic golf green in Sydney. Total size was approximately 400m2 and the green was placed in an "unloved" area of the backyard.
The project also included a bunker, a hitting cage and some mini-tees. The tees provide multiple options for hitting approach shot from different angles – up to 30 metres.
The owners are looking forward to spending more time in the backyard and being able to work on their golf game. We even added one of those 15 inch cups for a bit of fun! There's ample room for chipping and pitching from the large fringe areas, and the bunker filled in some dead space in the corner of the property.
Green Dimensions:
Approximately 13m wide
Approximately 7m deep
Please check out the photos below: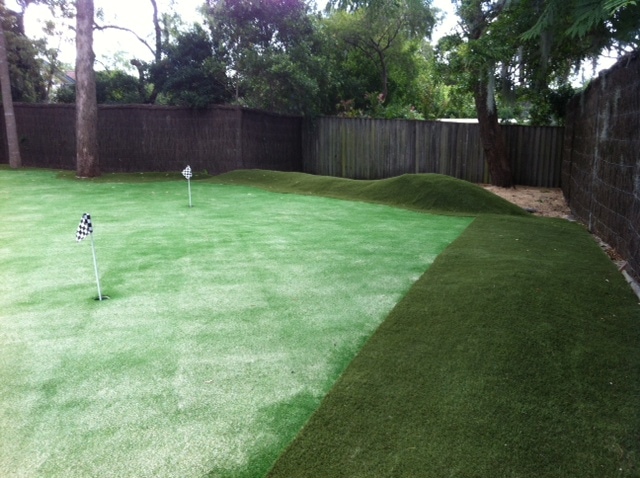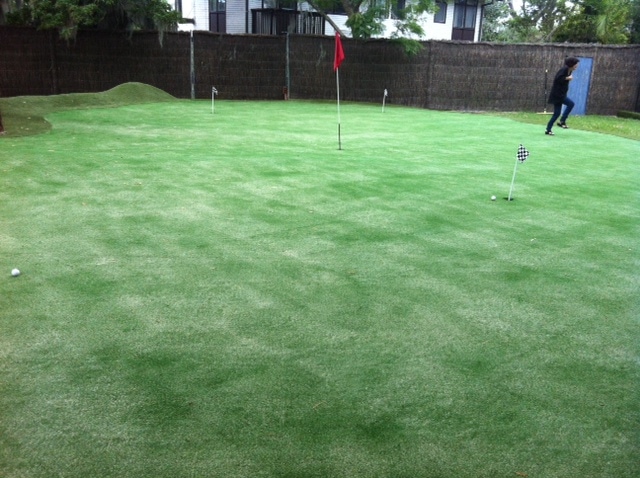 If you're looking for a synthetic golf green in Sydney (or surrounding area) please contact us to get the ball rolling.