The bottom line is they're super tough. And I'm confident in saying they'll be able to handle everything you can throw at them.
Extreme weather conditions (including hail, rain, heat and humidity)
Pets (even their offending materials)
Kids (they'll love it but they won't be able to damage it).
I've even had a guy park his car on it. While I wouldn't recommend going that far, the Australian made grass that we use is super tough and durable (but offers the best golf playing surface possible). On my previous green, I stray local horse was running over the green and there was hardly a mark. The new owner of the property takes very poor care of the green (shame on him) but the green surface is still perfect with a quick service.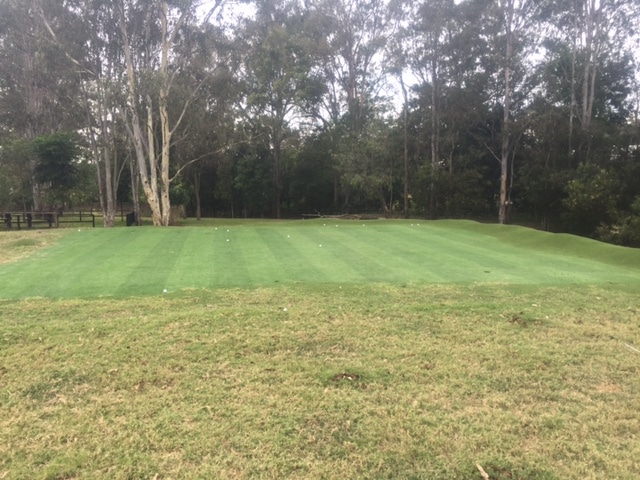 And in case there was any doubt, I was out in the yard last weekend doing some work on the tractor. I needed to access the back of the property and had no hesitation in driving the tractor over my new green. There's absolutely no issue because the grass is made tough. It's guaranteed for 8 years and even with exceptionally heavy use (like a commercial facility) you should still easily get 10 years out of your putting green.
The manufacturer told me personally, with proper maintenance your golf green should last you 15-20 years.
While this extreme kind of thing shouldn't be encouraged, I wanted to show you that the grass is made to last. It's not a cheap and nasty product and with the most simple maintenance programme (basic brushing and cleaning) your synthetic golf green will last you years.